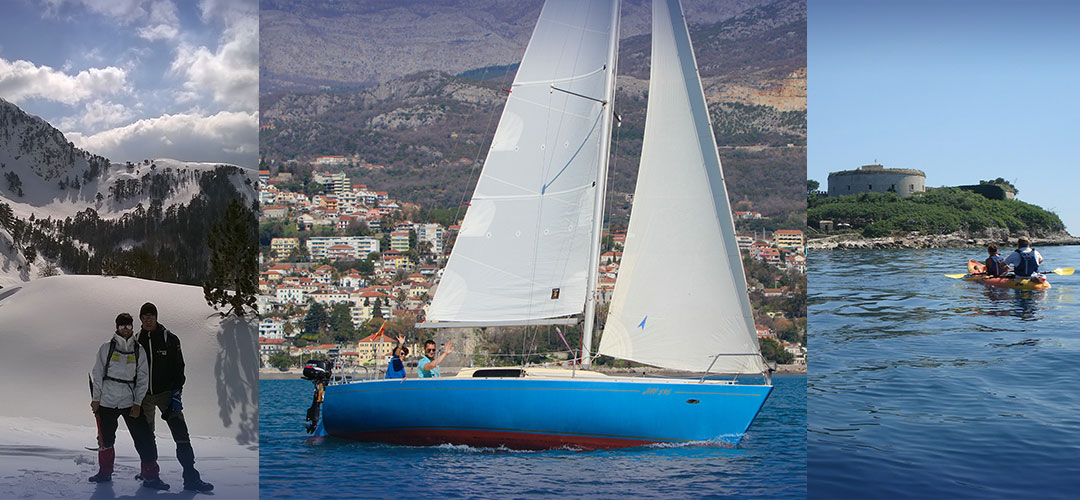 From the sea to the mountains
experience the wild beauty of Montenegro through adventure sports and outdoor activities
We are a couple of outdoor enthusiasts who want to share the adventure that is Montenegro with people of similar interests around the world. Visit us and let us be your hosts. Let us show you around and introduce you to the beauty of our country the best way possible, through outdoor sports. We can accommodate you in a beautiful private beach-side studio apartment in Herceg Novi, organize a transfer for you from the airports Tivat or Čilipi and a different nature activity every day. sailing, mountain climbing, hiking, kayaking, cycling, fishing and more, the choice is yours. Transfer and all sport activities are included in the price of the apartment. Feel, taste, smell, touch, listen, let your senses roam free and experience Montenegro the way we do every day.